Ken speaks at RE/MAX R4 International Convention in Las Vegas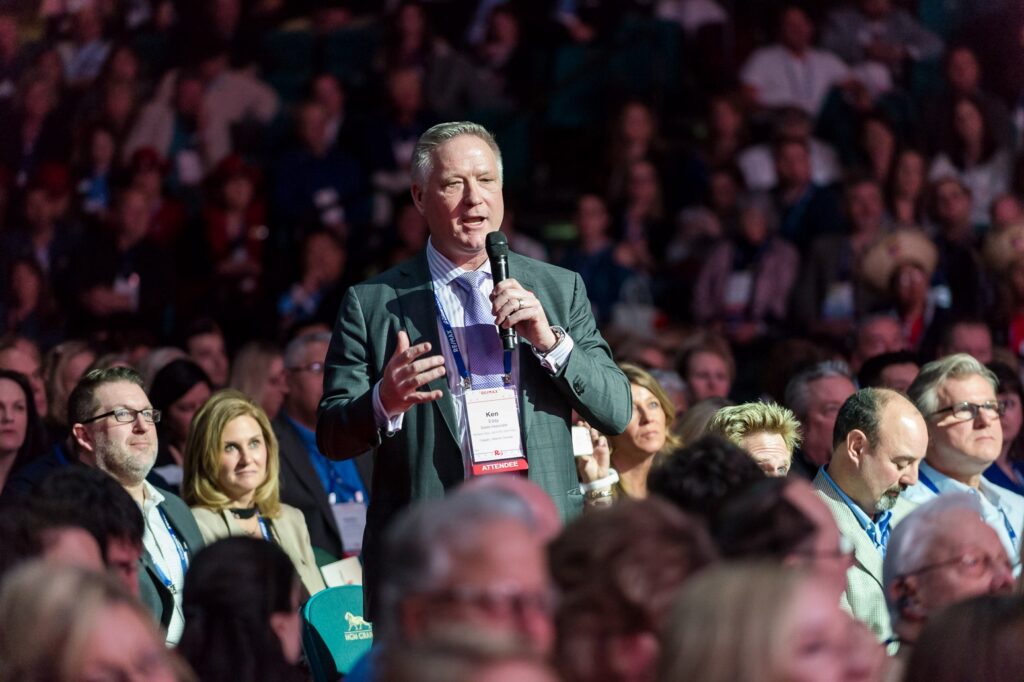 Ken Eddy, just back from Brazil where he spoke to Realtors from RE/MAX Brazil. Talking points from his book Secrets of Success and highlighting his latest must-read book Snakes & Ladders.
Snakes and Ladders takes the reader on a journey following the ups and downs of Realtor John Michaels. We follow John as he navigates almost every pitfall that one may face in today's real estate market, or for that matter, life in general.
.
.
.
.
Hi Ken

We studied your book during 11 weeks. It has been very useful for us. It has been very useful for me too. Since then we have been applying many of your secrets and our sales have grown more than 100% in the last year. So thank you very much again for coming to Mexico and giving the conference at our convention, and thank you very much for writing this excellent book.

Paco,

RE/MAX Inmobiliaria Integral
———————————————————————————————————————-
A big thank you to Ken Eddy for sharing Secrets of Success with me!! I appreciated the no BS approach you took while writing this excellent book. It was very easy read and was full of really practical advice. Your insights taught me many new things and reaffirmed some ideas I have already put into practice. The audio version will live in my car and be listened to over and over again!! Thank you for sharing your mission and vision – I think that we share a lot of values and it is helpful to have your mission and vision as an example as I work on and improve my own! I will be messaging you for a copy of your business plan for sure! Thank you for your generosity and openness!!

Michelle Hawco,
Re/max Real Estate Centre Inc.
Speaking directly from Realtor to Realtor. This was undoubtedly the best lecture of National RE / MAX Convention. Can be put into practice around the world, the 10 secrets submitted by Ken and how they were presented makes all the difference.

Jose Henrique Portela
RE/MAX Brazil
———————————————————————————————————————-
Mission Statement
Our mission is to educate & motivate Realtors to conquer the obstacles
holding them back from achieving their own unique Real Estate goals.
Nothing will determine your success more than your knowledge of our industry. Why not learn today from Ken, what has taken him a career to acquire? Save yourself YEARS of struggle…